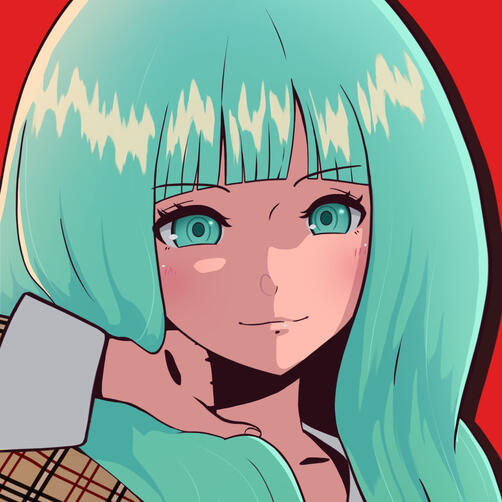 Poribo
3D Character Artist
Hi, I'm Poribo! I am a 3D character artist of over 10 years experience based in Melbourne, Australia. I specialise in modeling anime and stylised characters for use in games, animation and recently vtubing.
Commissions
Terms & Conditions
If I'm available for work, commissions are not first-come first served. I will reply within a week of contact if I'm interested in the job.

Rights to the model belong to the commissioner.

Commercial use is included in the price (Stream monetisation, use in products like games, etc.)

Reselling the model is prohibited. A cost can be discussed if needed.

Initial payment means you've read, understood and agreed to the terms and conditions.
Regarding Timeframe:3D Character commissions is something I do in my spare time as I work an unrelated full time job. This means I don't have a lot of time to complete a model, so I won't accept any urgent jobs. Depending on the job my turnaround time is around a couple of months, sometimes a bit over.Content that I can and won't do:
- Can Do: Human/Humanoid (Female & Male), light furry is ok (human with animal ears and tail), tame NSFW of the nude/ecchi kind is OK- Won't Do: Full furry, Monsters, Beasts, quadrupedal and anything similar to that natureReferences:
For the character please provide helpful references, particularly in a consistent style. I will need at least a 'Front' full body images of the character but 'Side', 'Rear' and 'Head' images will be greatly helpful.
If you want me to mimic a character style (from a game, anime, etc.) please send references of those too.Regarding Payment:
50% of the invoice to be paid at the beginning of the model creation and the rest will be required when the model is complete and ready for delivery.
Payment is done via Paypal.Cancellation:
If the client wishes to cancel for some reason, the initial 50% payment will be kept, and all the rights to assets created will be mine to keep. Under normal circumstances (money issues, changed your mind etc.) refunds will not be accepted.If I happen to cancel the job due to personal reasons I will refund the initial first payment and the assets I've created will be deleted.
Prices
(Prices are in USD)
3D Mesh

Textures

Rigging

Viseme (A, E, I, O, U) & Blink Blendshapes

File: FBX
$1600 (Price can change depending on complexity)
Additional Packages
VRM Setup (for use in Vseeface, etc.)

Physics

File: VRM
AR Kit / iPhone Blendshapes
For use in Vseeface via ifacialmocap or similar

Requires an iPhone with FaceID to use